Newsletter 001 Column Ehime English
This article is about Ehime Prefecture.
Mt. Ishizuchi (1,982m high) is the highest mountain in the Shikoku area and one of the Seven Spirit Mountains of Japan. I heard that the view from the top is superb so I decided to go there.
The beginning of my journey:
First, I crossed the river. It was foggy because it was early in the morning.
When I arrived at Mt. Ishizuchi, the fogs have disappeared and the sight was clear.Went up the stone steps…
I continued to walk along the uncharted trail.
There are hazards around and so many ways to get hurt if I slip off. I continued climbing the mountain while thinking that nobody would be able to help me if I slipped off.
One and a half hours later…
…..!!??!?
I couldn't believe what I was seeing, I couldn't believe my eyes!
Am I hallucinating!?
No, I wasn't hallucinating….
With a height of about 70 meters, the inclination is almost vertical.
As shown in the photo, there is no safety belt, but only a chain.
"To be, or not to be" that is the question. (by Hamlet)
It is going round and round in my head like a merry-go-round.
Anyways, I decided to climb.  It was extremely tough though I managed to climb.
Finally at the summit!
I was looking forward to the "superb view", but…
What the….FOG!!!
I could not see anything because the fog!
Oh well, it seems that you can only see such a scenery if it is sunny.
Superb view indeed!
Reference: iyokan net http://iyokannet.jp/front/spot/detail/place_id/413/
After this, I'm off to Kouchi Prefecture.
In addition, other famous tourist spots in Ehime Prefecture:
Imabari city
Local mascot "Bary-san"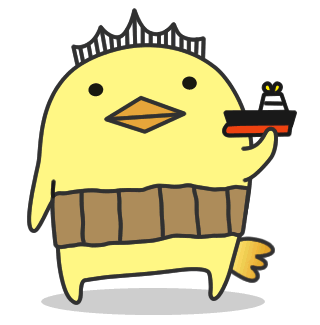 View from the Imabari station.
This area is known for Towel production.
Imabari castle.
Matsuyama city – the capital of the prefecture in Ehime
Matsuyama castle and Dogo hot spring are very famous though I recommend the Yuzuki castle ruins.
Yuzuki castle ruins.
Iyomatsuyama castle. One of the existing castle towers.
Dogo hot springs.
Uchiko
Uchiko-za (Place for seeing Kabuki performance)
Shaved ice
Chosen as one of the 100 best beautiful views in Japan.
Iyo ozu
Iyo ozu station
Ozu castle
Uwajima
Uwajima castle (One of the existing castle towers) and bullfight are famous.
Local train
Uwajima station
Uwajima castle
That's all. I hope you enjoyed reading this article.
I would be very glad to hear your comments/opinions.