TES SINGAPORE
TES Singapore was incorporated in 2005. Though TES was founded in Malaysia it is headquartered in Singapore. TES is a leading global e-waste recycling company and supported by a global network of facilities stretching throughout the regions of Asia, Oceania, Europe and Africa (EMEA), TES offers recycling services on a global scale.
TES provide professional e-waste management solutions and serve some of the largest brands in the world including OEMs, blue-chip MNCs as well as government agencies – to help our valued customers manage and eliminate the risks surrounding data security, compliance and environmental impact, while maximizing value recovery on IT assets.
LANDMARK:
Marina Bay sands
It was billed as the world's most expensive standalone casino property at S$8 billion, this is where the World's highest rooftop infinity pool is located. The view of Singapore City is breathtaking. The spectacular architecture of this place alone is impressive, and they also have this lightshow every night which is really fun to watch.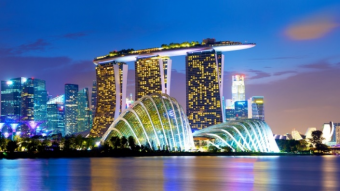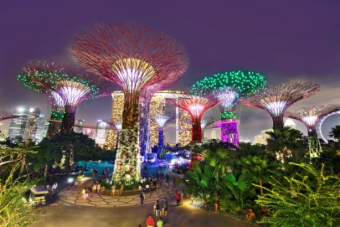 Gardens by the Bay
Gardens by the Bay is a nature park spanning 101 hectares of reclaimed land in central Singapore, adjacent to the Marina Reservoir. The park consists of three waterfront gardens: Bay South Garden, Bay East Garden and Bay Central Garden.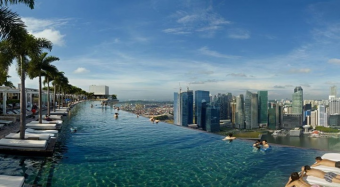 LOCAL FOODS:
Chili and Black Pepper Crabs
Originated in Singapore in 1950s cooked in semi thick gravy with a tomato chili base. It is the thickened sweet savory sauce but not so spicy taste that makes this chili crab dish distinct.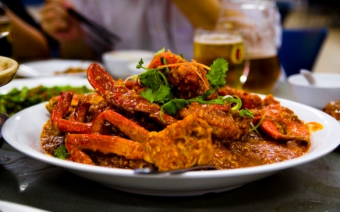 Chicken Rice / Hainanese Chicken
Ranked as one of the popular dishes in Singapore. It is a combination of boiled chicken, paired with flavorful rice and sauce. The rice used in chicken rice is cooked with chicken stock, ginger, garlic. The chili sauce served with chicken rice, is made with garlic and red chili. This dish is also topped with dark sauce and a bit of chopped ginger.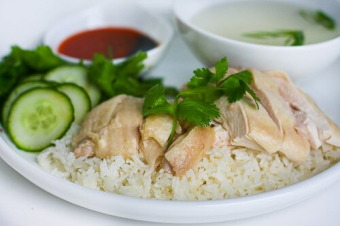 Durian
National fruit of Singapore.
It is used to flavor cakes, pastries, shakes, ice cream, candies and other desserts but because of its strong and unpleasant odor, they are banned in public areas like trains and bus.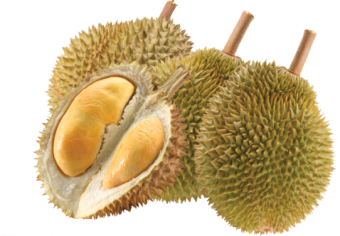 SHOPPING
Singapore is compact and easy to go around so shopping is not a hassle.  One of the must go to place is the Orchard Road. It is lined with different shopping centers, where you can buy everything you wanted like electronics, clothes, accessories and food. There are also lots of places to go shopping like Bugis Street market, Vivo City, Marina Bay Sands, China town and Little India.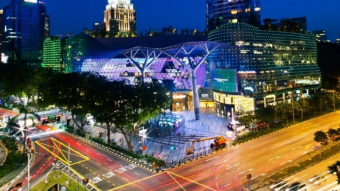 RIVER CRUISE
One of Singapore's attractions. It is a 40 minute trip where you can see part of Singapore from river view. You could also watch the music fountain and Laser show on Marine bay at night.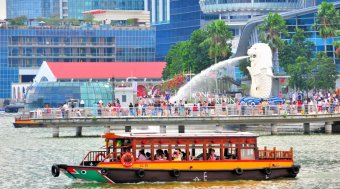 TRIVIA
Singapore's ban on the sale of chewing gum is possibly the most internationally well-known law in the world.