Environment Observation / Recycling
It is important to look at the various unique ways of recycling electrical equipment and then ascertaining how to go about doing so.
The things you throw away may have no use what-so-ever. However this does not mean it's just garbage.
First of all let us think about the best way to think about the environment.
For things we can still use we can re-use, for IT equipment that needs to be disposed we don't only "dispose" of it but we ensure that we take it all apart and re-use any and all parts possible, furthermore we can liquefy certain metals in our offices to further re-use the items.This is how we realize "0 landfill". This also reduces and relates the levels of greenhouse gases in the atmosphere and also connects to helping stop global warming.
We believe our recycle center should protect the environment in every way possible, it should keep the burden on the environment to an absolute minimum with the processes used, also having a high-level security system as well as the latest equipment for recycling at our disposal. Furthermore, we have pollution control systems which we have invested a lot into as well as a dust collection and scrubber system.
Service Standard Certification
In February of 2017 TES-AMM Japan received a service standard award as a business.
The things you throw away may have no use what-so-ever. However this does not mean it's just garbage.
As service businesses currently hold 70% of Japan's GDP, there is a lot of stress on the land and they are becoming the pillars to the people who live on said land. The development of local economy, as well as Japan's economy, the activity and productivity of these service companies is essential.
However, the thing which "We can't see" for this service is "the place / the people" and to accept that in one. Even if we undergo a high level of service like this, it is hard to add value in this way. To measure and raise the standard of all companies throughout Japan, we must be able to have a framework that allows for an accurate rating of these services.
Is is there where we want to improve the present, and "visualize" our products quality as well as give birth to "a new standard".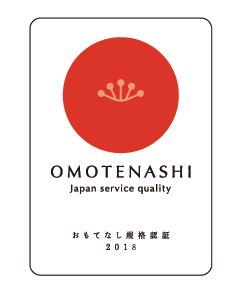 Fun to Share

Our effort is listed on the site "Fun to Share" which uploads the latest information of how to combat global warming in a way that makes it fun for everyone to share.
COOL CHOICE
Through recycling IT equipment and creating new value out of them we can move towards a low-carbon society.
We are endorsing the Ministry of Environment's new low-carbon event "Cool Choice" where they work towards using low amounts of energy, using equipment with low carbon footprint as well as offering various other services to help combat global warming through use a "Smart Decisions".
TES Thiland
TES Thailand is undergoing the WEEE CAN DO PROJECT to help children understand "What benefits recycling has to the environment"
Whilst explaining the recycling process for electrical equipment, we are also teaching the value that comes from said disposal. This is what we are using as our reason to do this project to explain how to properly care for the earth to the next generation of children.

TES Singapore (China)
We offer our condolences to all of the families and friends of the precious lives lost in the Sichuan earthquake which occurred in May of 2008. We also offer any help we can to any and all affected by this horrible tragedy.